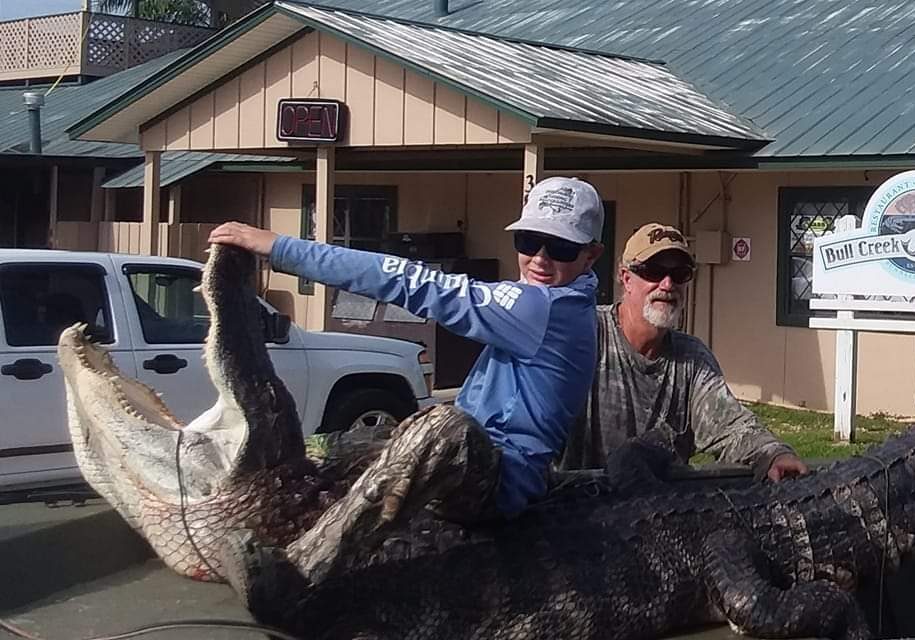 Our fully guided Alligator hunts start August 15th and runs until November 1st . This is a 3 day and night hunt, only hunting from 5pm-10am. The state of Florida issues a limited amount of tags, meaning we only take a very limited amount of Gator hunters. We have some of the most experienced gator hunting guides in the state, offering you the best chance at a true Giant Wild Gator. There are plenty of outfitters you can go kill gators in small ponds, creeks and ditches with a rifle from the comfort of shore with out ever having to step foot in a boat and be done hunting within 30 minutes of your hunt, but we are not one of those places. We use wooden pegs baited with beef lung or chicken to reel in these monsters. Given the chance, we snatch hook them or harpoon them, and once we get the Gator to the boat, it's your job to harvest them with the Bang-stick. We HUNT these gators by boat, using harpoons, cross-bows, fishing poles, and bang-sticks. They're smart, weary, and flat-out a blast, and a challenge to hunt. Hunting gators is the perfect combination of fishing and hunting. There's nothing else like being on the water hunting/fishing for these large Dinosaur type Reptiles.
Pricing $2000
Price subject to change.
Pricing includes:
This includes One Gator ANY SIZE
3 days 4 nights lodging and hunting included
One hog hunt included, if we tag out early
Skinning and de-boning of meat is free for gators under 8ft
If you have your own tags and only need a Guide with a Boat and Gear, we can offer a discounted price per night of hunting. Group rates and extra Gators can be taken at a discounted rate, if available. A $52 alligator assistant trapping license is the only license needed when hunting Gators with us. You can purchase this license at Myfwc.com. Call or text (386) 986-5219 for further details or questions about booking your Alligator Hunting Adventure today!!!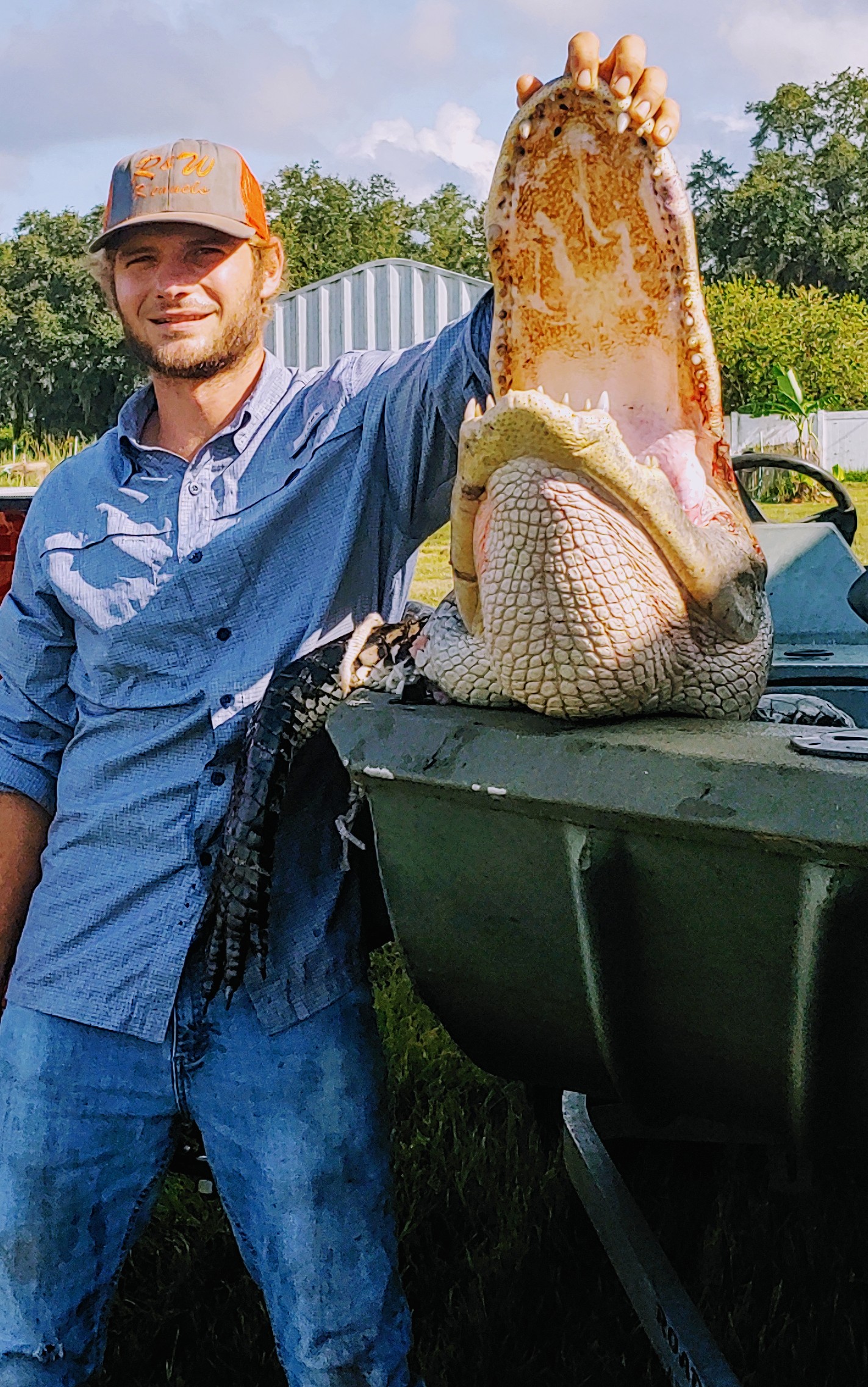 Hunting With Southern Hospitality