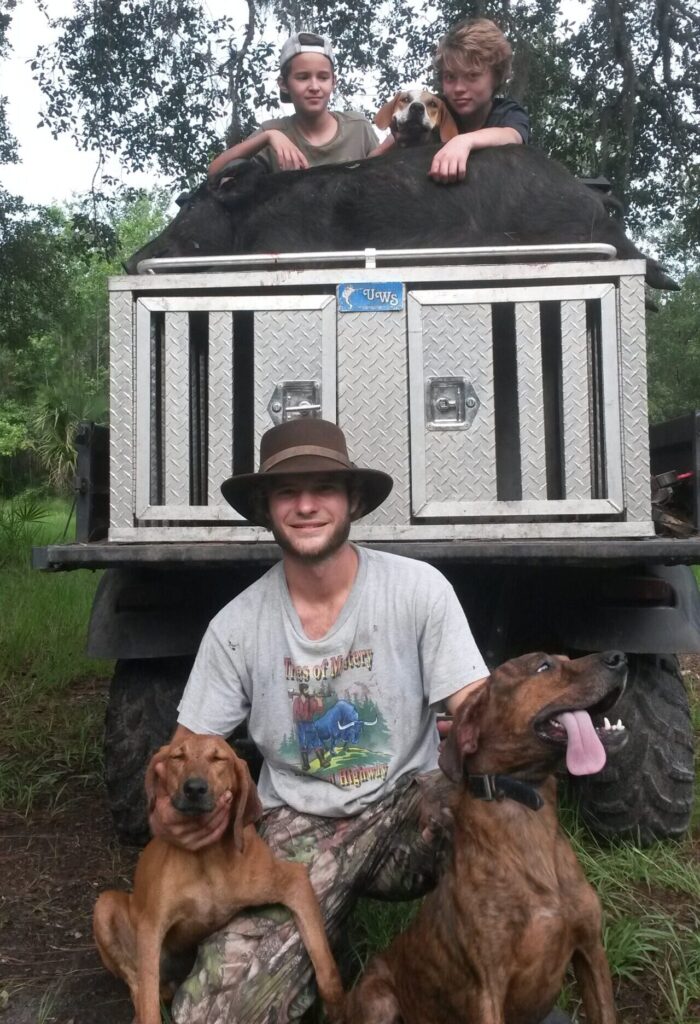 With thousands of acres to hunt, we have an abundance of wild boar/hogs to pursue. Whether you want a hog dog hunt, night time Thermal Hunt, or a relaxing still hunt out of the tree stand, we can hunt them however you'd like. We offer lodging for the hunter wanting to hunt multiple days or we provide a hunting experience for just an afternoon. Whatever your time schedule is we can accommodate you with a hunt. We don't charge trophy fees on any of our hog/boar hunts at this time.
We only do still hunting from ground blinds or tree stand in the afternoon because this is the best time to hunt hogs when they come out to feed for the evening into night.
We do most of our dog hunts in the mornings and afternoons.
Our Thermal/Night vision hunts start an hour after dark when the hogs become most active. We have guns with Thermal and night vision scopes that we provide. If you have your own Thermal or Night vision setup that you'd like to hunt with, that's just fine too!
Pricing
Our hog hunts start at $250
Price subject to change.
Pricing includes:
This includes 1 hog any size
Skinning and quartering
Group rates are available and hunters wanting to harvest multiple hogs and/or hunt multiple days with lodging may be eligible to receive discounts. Call or text
(386) 986-5219 for further details or questions about booking your Florida wild boar hog hunt Today!!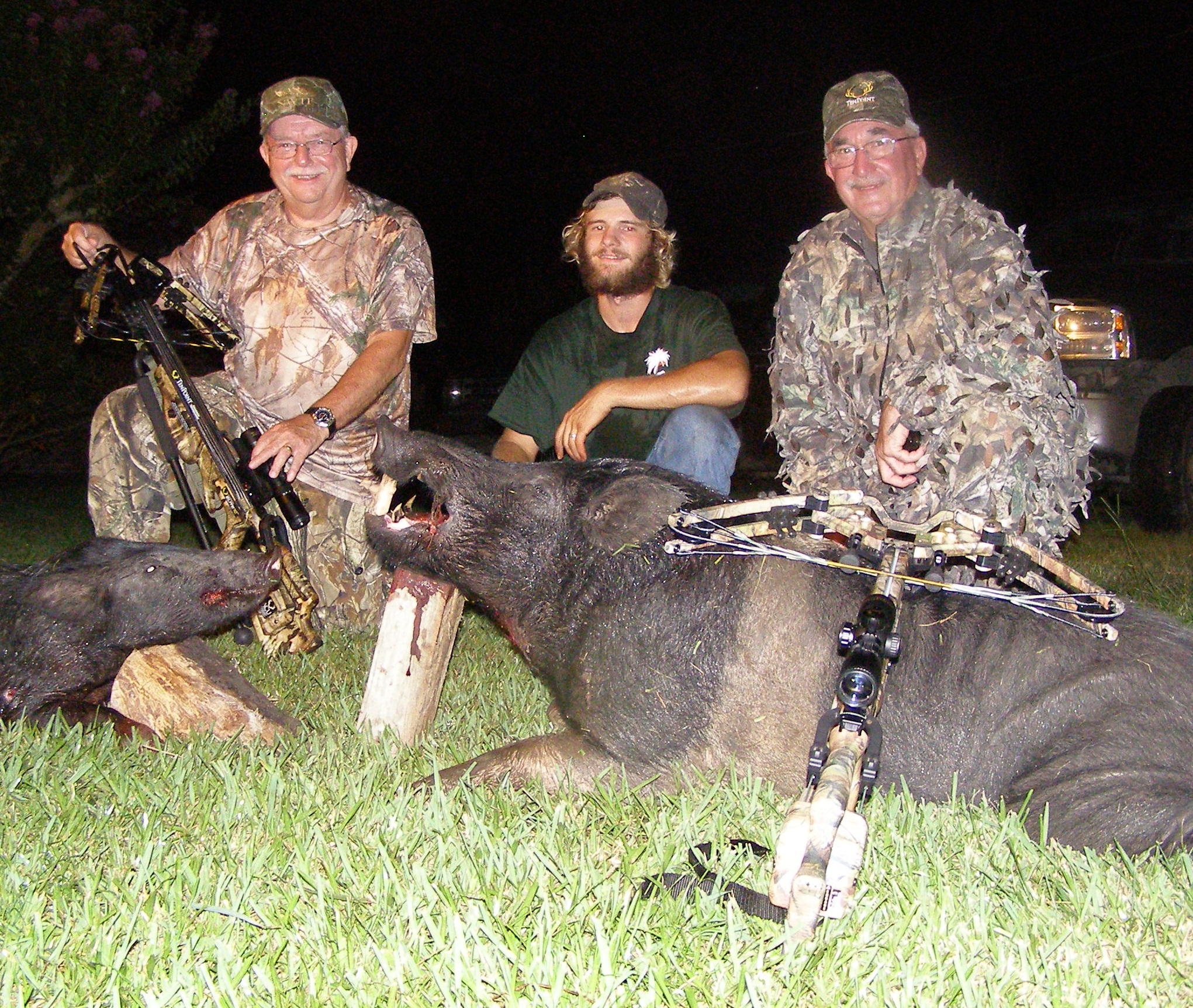 Hunting With Southern Hospitality